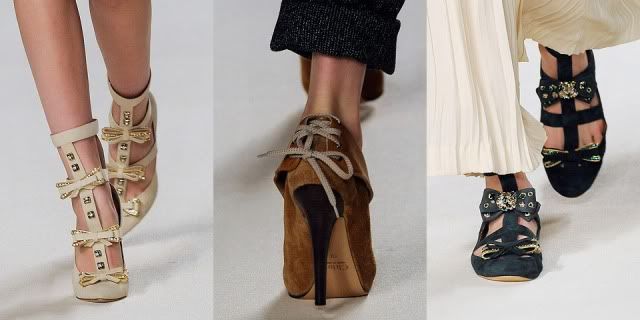 Chloe
, Hannah MacGibbon brought us a super duper lovely shoes, I've saved tons of photo from her collection, really wearable and extremely cute, both signature multi-straps and suede boots.
Nina Ricci
, Olivier Theyskens wowed us with his melting shoes
. Zac Posen
make an interesting model too.
Dolce & Gabbana
made a thick platform shoes with different decoration each one, one with an illustration of a woman face.
Alexander McQueen
make super high heels that go along with his collection pretty well.
for me, I couldn't resist Chloe's. Such a lovely collection.
♥♥♥
Pan's Holiday