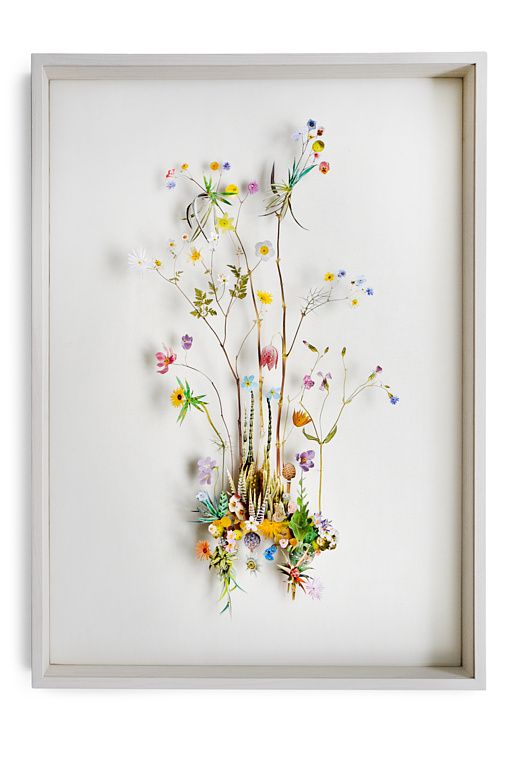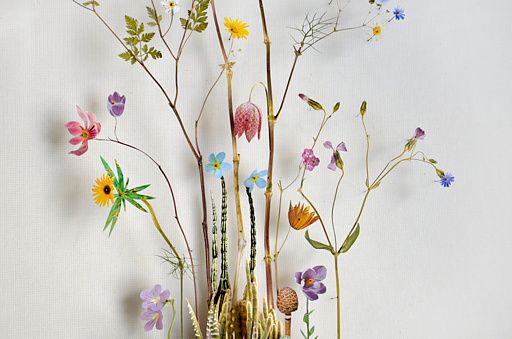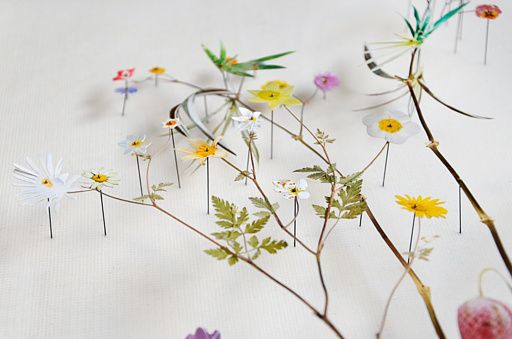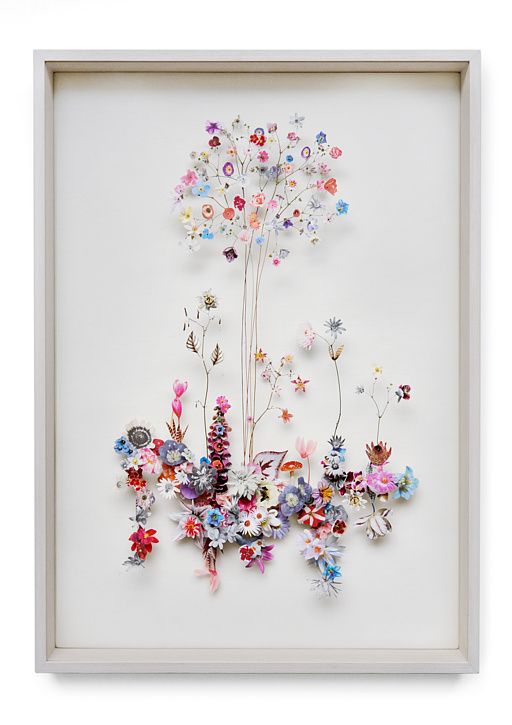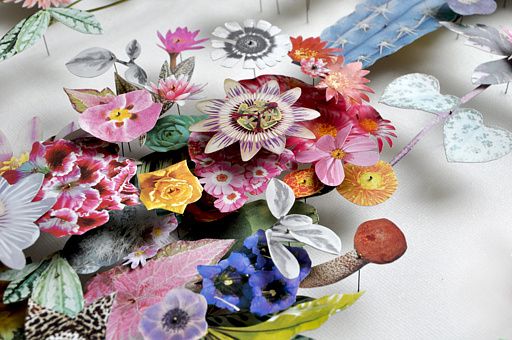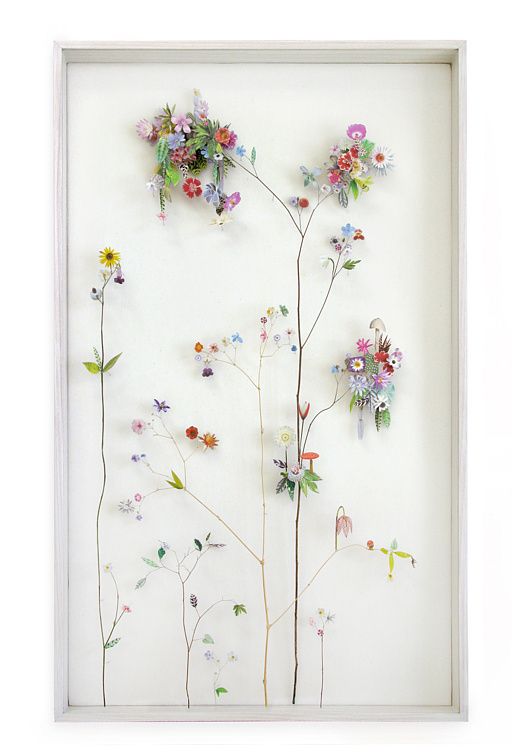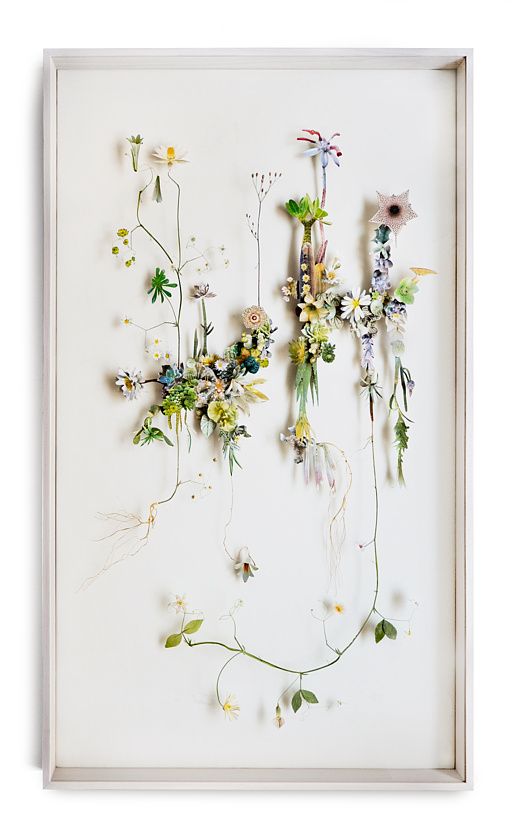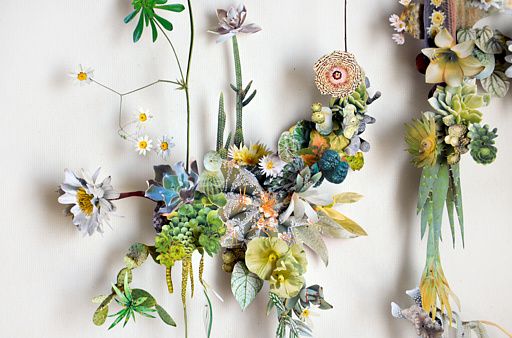 A collection of collage from pressed flower and cut out flower picture by the Dutch artist,
Anne Ten Donkelaar
. Anne ask us to imagine a big bang (well, isn't that yesterday ? according to the Mayan 21-12-12. lol) and a flower seed thrown into space. From her imagination, these are what would happen; new fragile flowers arise on a planet where no one has ever been.
Flower Constructions (2011-2012)
, is quite massive, more than 10 pieces. Apart from this collection, on her site there are also other interesting art pieces from found object, mostly fragile stuff like flowers or butterflies that she discoveries in her path.
Hope you be inspired from her work as much as I do ♥
love,
Pan's Holiday