Chamnan (Pu) at work with Harper's Bazaar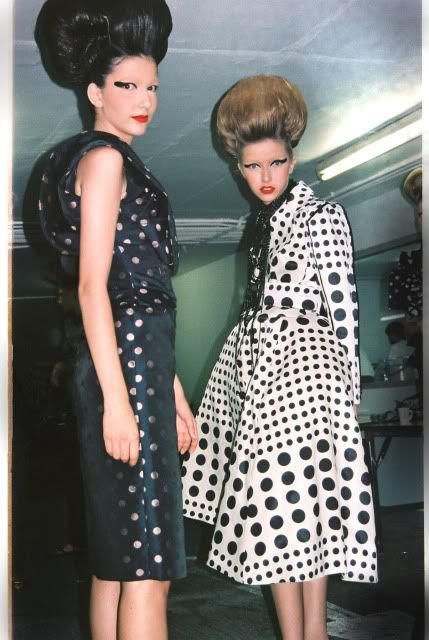 one of his collections
Chamnan Pakdeesuk (or พี่ปู ชำนัญ ภักดีสุข for us), is a head designer of Thailand top brand,
Flynow
(click the link to check his work), a fashion editor for Harper's BAZAAR Thailand, creative director at Singha Life (new comer clothes brand) and an idol for fashion kids in Thailand. He give us an exclusive interview with fun 7 questions in his own handwriting. Hope you'll enjoy!
I'll Be Your Mirror - The Velvet Underground (mp3 download)
Play With Fire - The Rolling Stones (mp3 download)
Can you guess who is who in his drawing ?
Pan & Niki's Holiday
P.S. Interview no.2 is coming