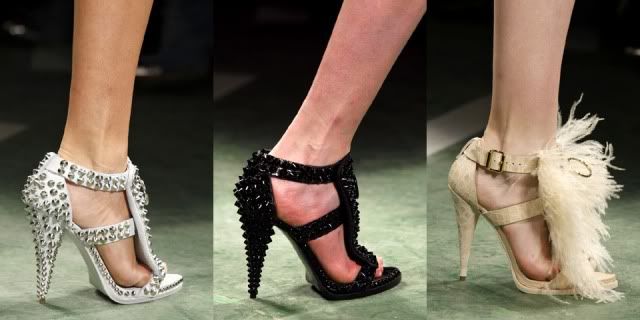 Givenchy
Prada
Louis Vuitton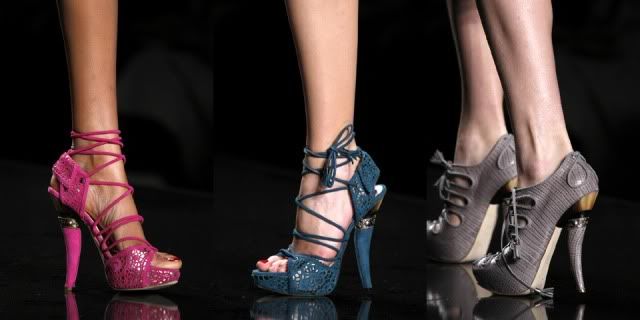 Dior by John Galliano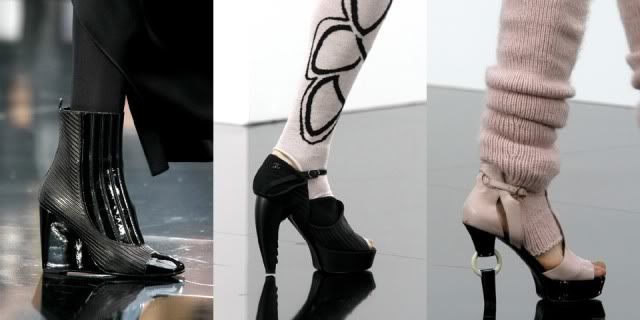 Chanel
This Fall, rumor said that all models survive from these shoes or I should say not a single one is fall from their heels. Interesting enough because designers still keep on going with weird looking shoes. I, myself like those weird shape shoes but still, shoes is shoes. If it can't be worn, it's not a good shoes.
From above,
Givenchy
still continue with studs but I like their feather shoes.
Prada
warrior heels come in various color from lovely light pink, mustard yellow to red.
Louis Vuitton
, Marc Jacobs made a wild statement.
Dior
impressed me with their horn heels. Last but not lease,
Chanel
, Karl not really play with the shape of shoes but instead with what wearing with the shoes. You can see how it's changed when pair with thick wool socks or graphic tights.
>>Part 2 is coming...
one question, if we going to do a Q&A post, do you guys got any question to ask us ?
xxx
Pan's Holiday