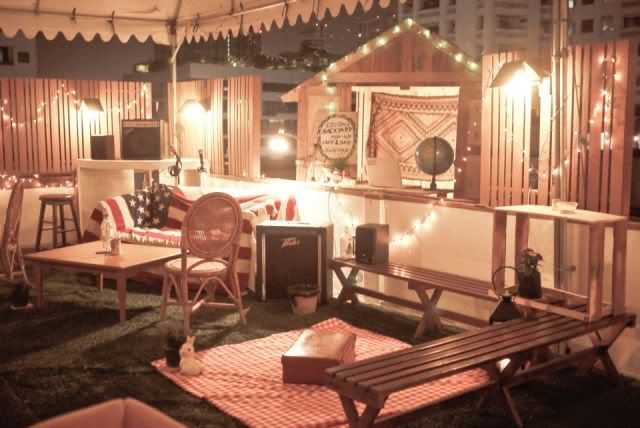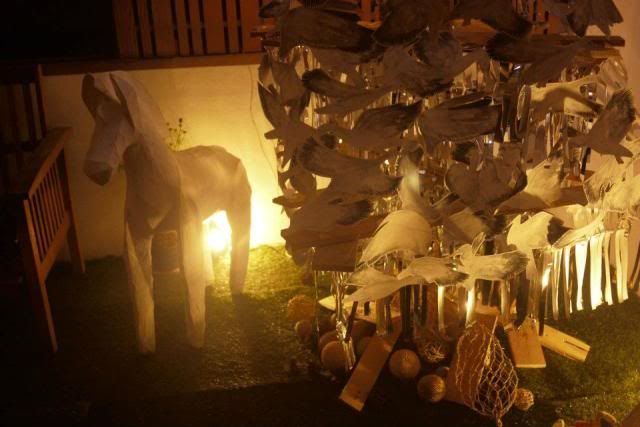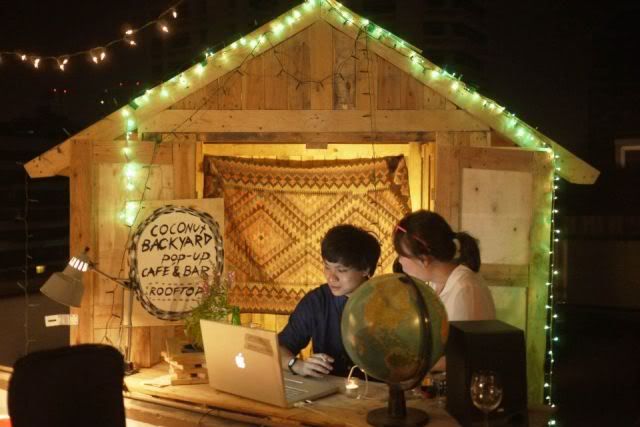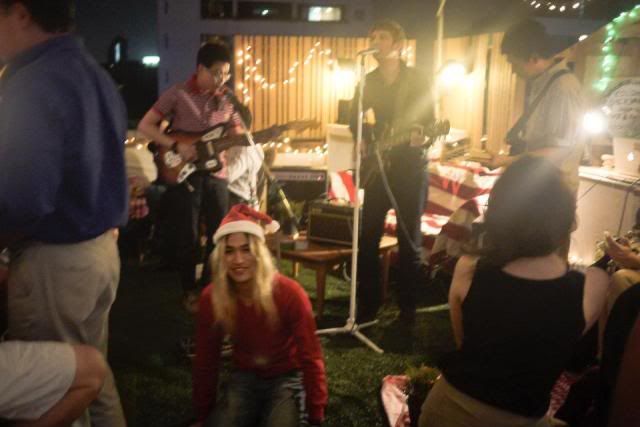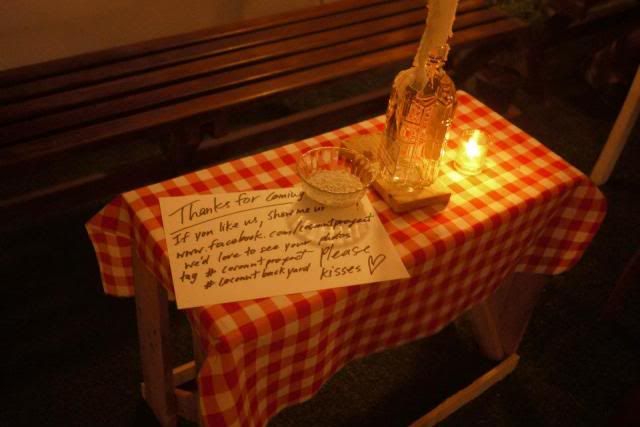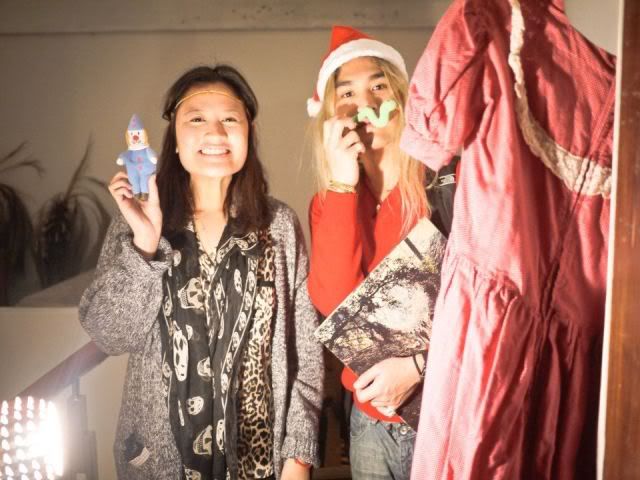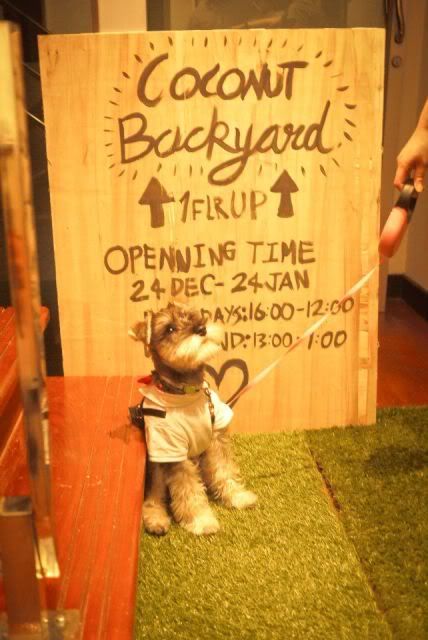 Christmas eve party at "Coconut backyard @Woodstock bar and grill" Coconut Backyard transformed a same old roof into a green whimsical landscape for everyone to enjoy with day time activities and night time events curated by special guest curators. We operates 7 days a week from 16:00 to 24:00 on weekdays and 13:00 to 24:00 on weekend for one whole month of 24th Dec to 22nd Jan!!!!
Fun time with:) Cloths swap!! "SWAP"

with something you fancy!!!!!,

X'Mas tree lucky draw by Teaspoon Studio,

One pound shop

Musical performance:
Basement Tape, DJ set by Mr. Attanon (Gun).....and Secret pop-up performance by Colonial!
This is one of my best Christmas Eve ever!!
"COCONUT BACKYARD" is open till
24JAN2012!! WE OPEN 1 MONTH ONLY!! COME SEE US PRETTY PLEASEEEEEE♥